"On My Way Home" book was created for Silent Book Contest 2017 in collaboration with Polina Doroshenko.
Our project was selected for the finalists' exhibition during Bologna Children's Book Fair 2017 (Bologna, Italy).
This is a story about a boy, who lives in a very small town. Every day on his way home he loves to peek into different stores, workshops, and gardens. This is a story about curiosity and everyday routine.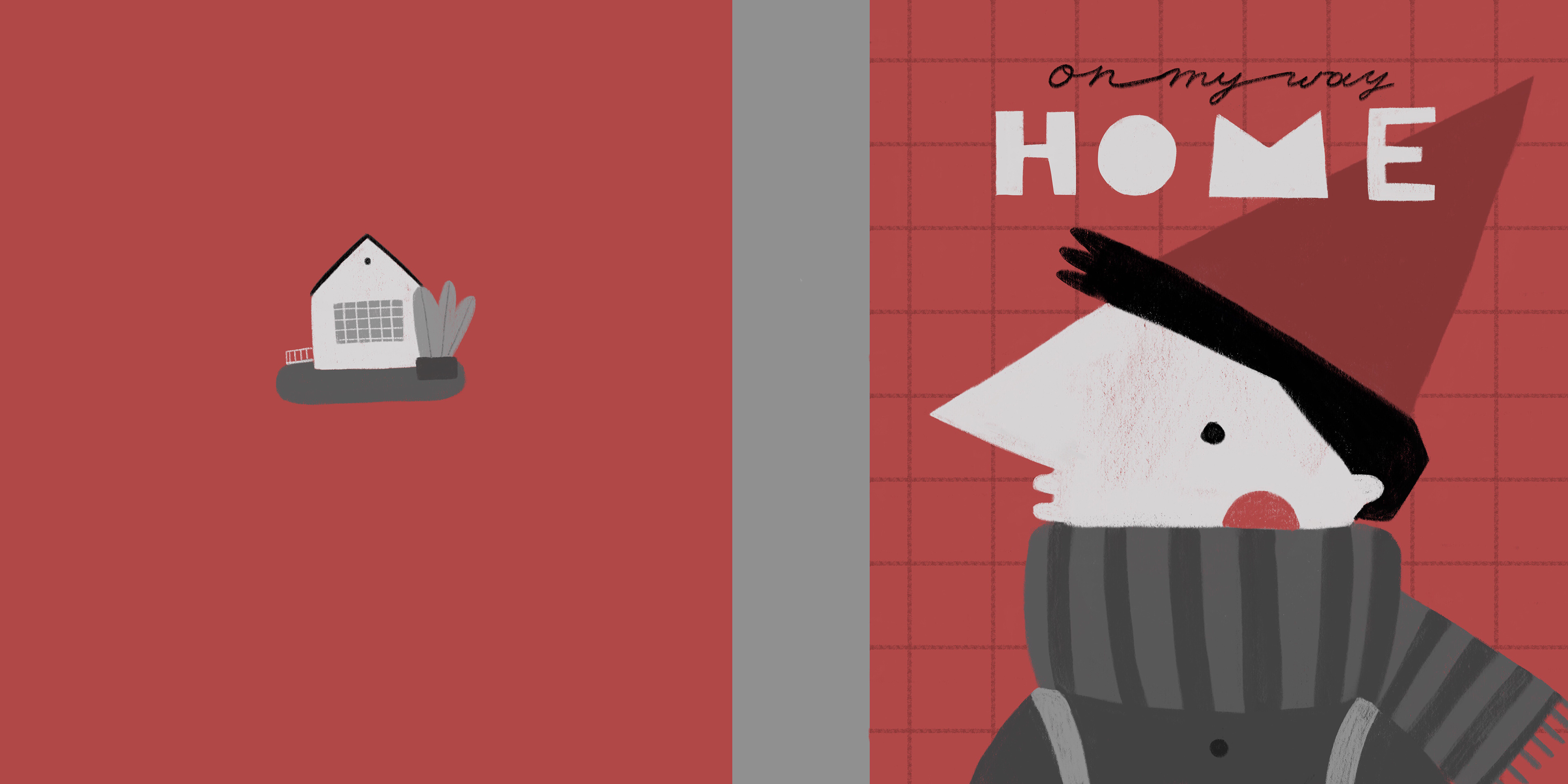 Map of the town showing the boy's everyday route from school to the house where he lives.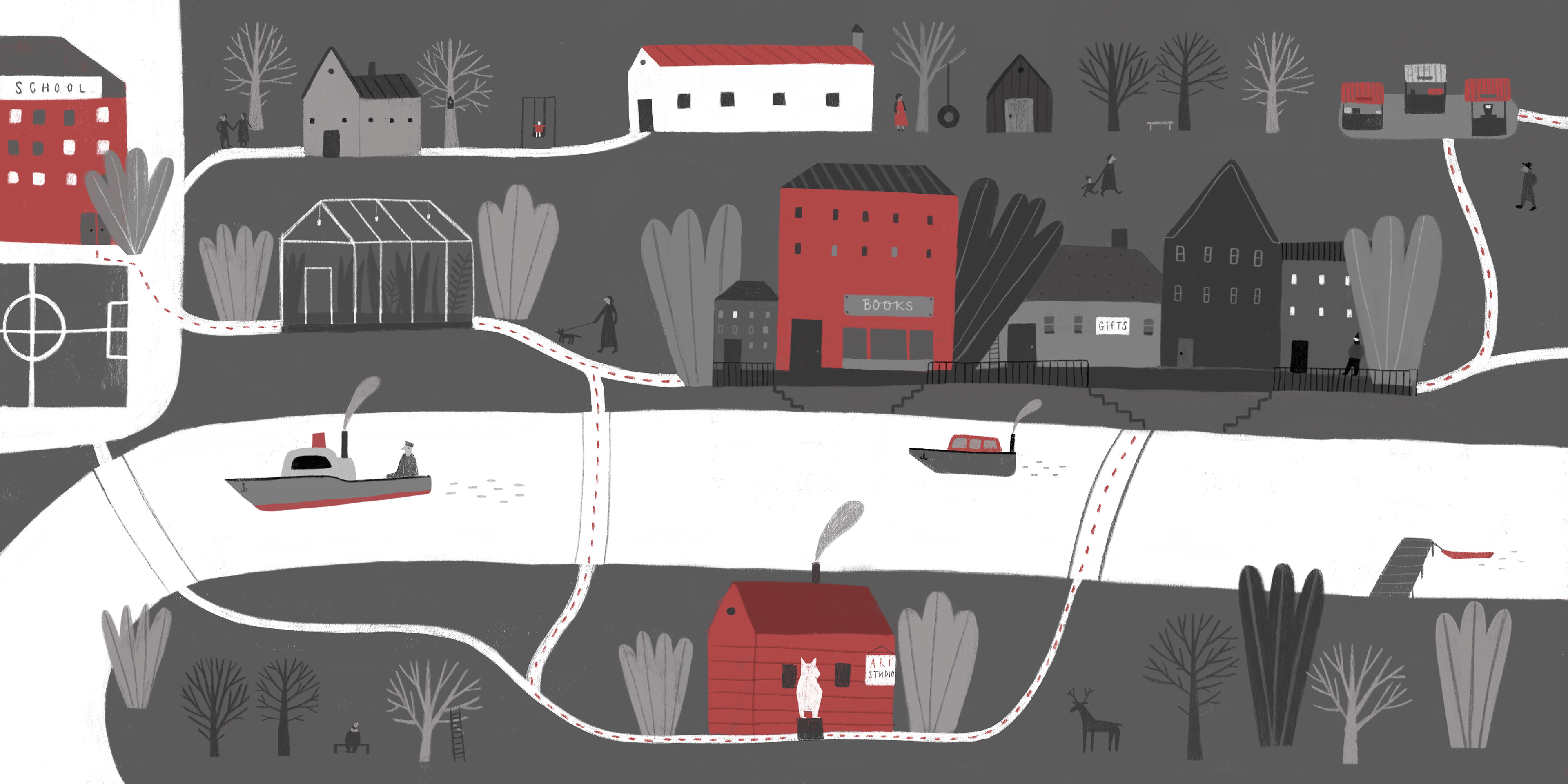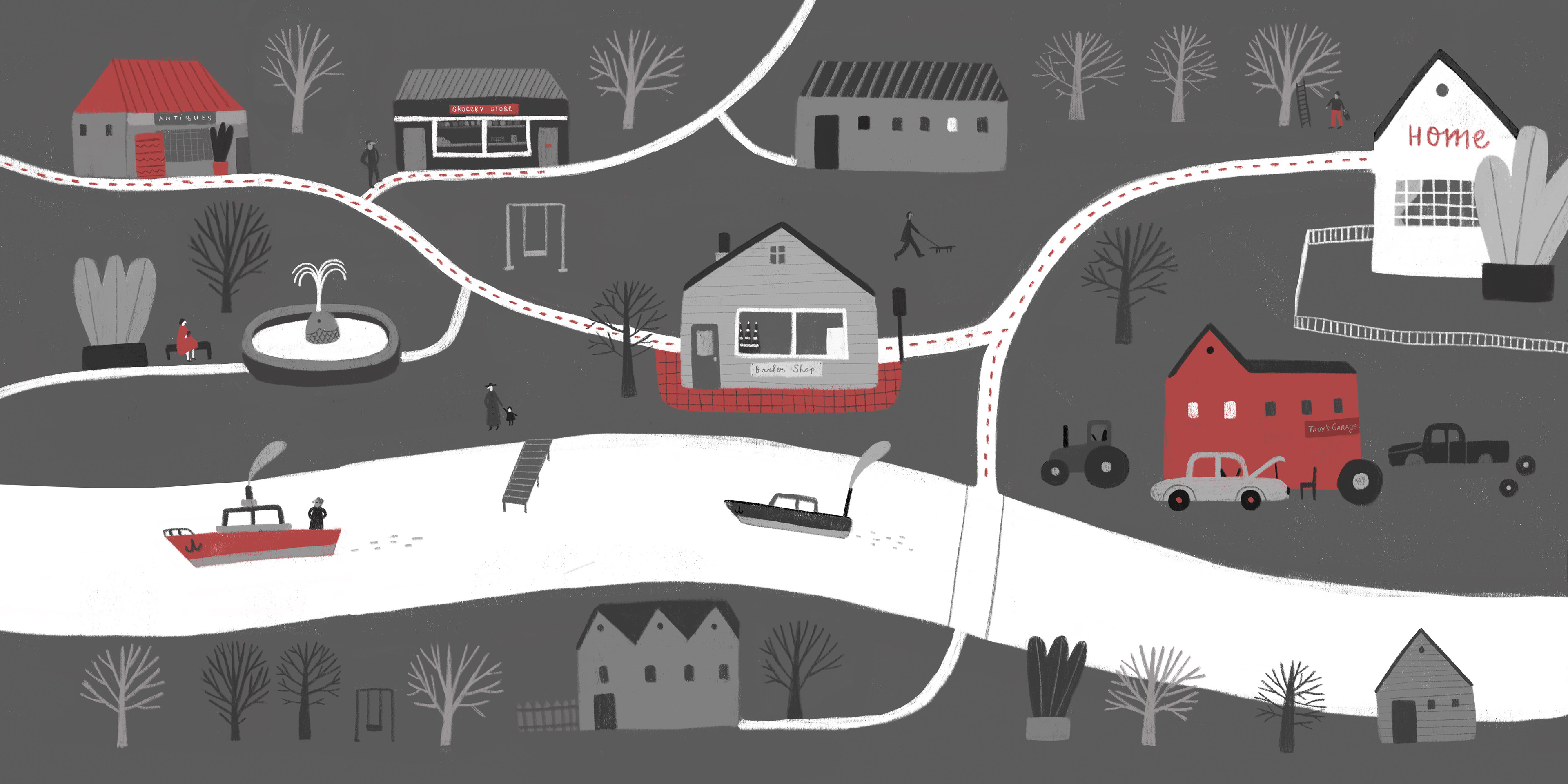 Peeking into gardener's green house.
Exploring farmers market on his way home.